March 10, 2021
On March 9 (Tue.), 2021, the Ministry of Economy, Trade and Industry (METI) and the Ministry of Economy and Industry (MoEI) of the State of Israel jointly held the third Japan-Israel Economic and Innovation Policy Dialogue (EIPD). METI and MoEI also held a plenary meeting of the Japan-Israel Innovation Network (JIIN) jointly with economic associations of Japan and Israel.
Third EIPD meeting
The third EIPD meeting, a meeting for the first time since January 2019, was held online with attendance of Mr. Nagasaka Yasumasa, State Minister of Economy, Trade and Industry and Mr. Amir Peretz, Minister of Economy and Industry of the State of Israel. The two sides confirmed achievements in cooperation in innovations in the fields of digital health, green technology, R&D, as well as cooperation in the fields of cybersecurity and export control. Following this, they held discussions on the fields in which the two sides are interested for further enriching Japan-Israel relationships.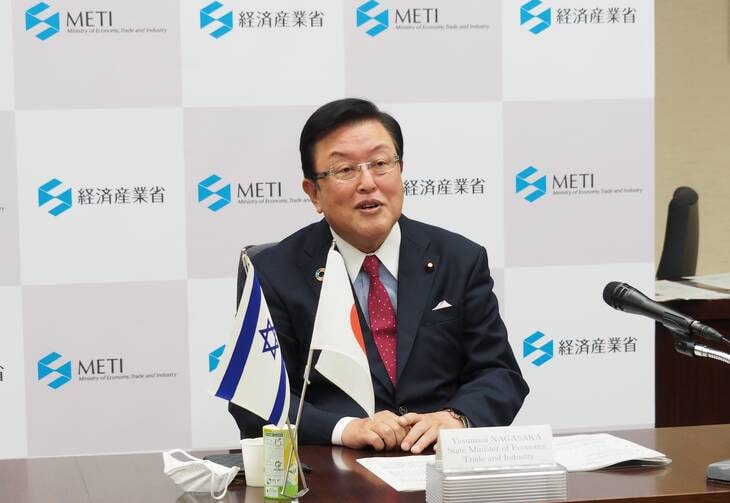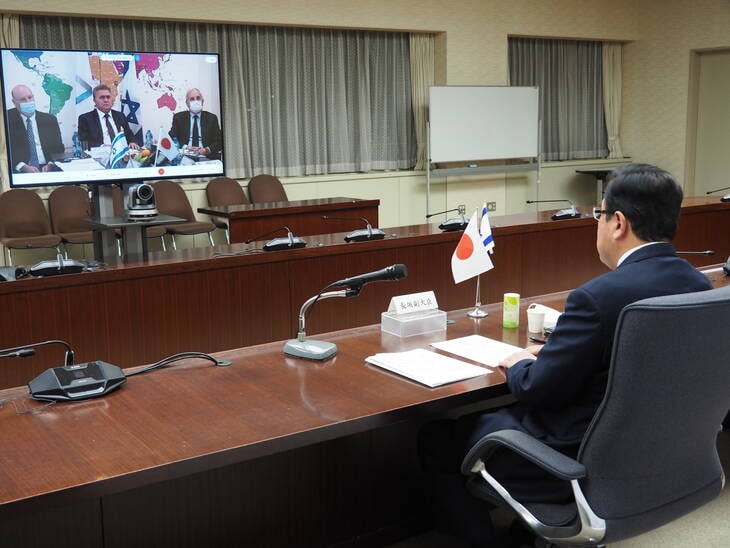 Third JIIN plenary meeting
The JIIN is a platform to encourage the public and private sectors in both Japan and Israel to collaborate and further enhance Japan-Israel economic ties. Since its inauguration in 2017, the JIIN has supported a large number of business matching events and other similar efforts.
The third JIIN plenary meeting was held online with the attendance of State Minister Nagasaka, Minister Peretz and representatives of 13 economic associations of Japan and Israel. Participants shared the achievements of the past activities and confirmed three future directions: (1) connecting region-oriented efforts and small and medium enterprises' outstanding technologies to Israel's innovation ecosystem and thereby expanding the base of cooperation, (2) facilitating collaboration in new fields, such as green technology, to solve global challenges and (3) enhancing the support framework for the JIIN by taking advantage of "J-Bridge Tel Aviv."