September 3, 2020
On August 25 (Tue.) 2020, Mr. Kajiyama Hiroshi, Minister of Economy, Trade and Industry, held a meeting with H.E. Dr. Sultan Ahmed Al Jaber, CEO, Abu Dhabi National Oil Company (ADNOC), and Minister of Industry and Advanced Technology, the United Arab Emirates (UAE), via video conference.
At the meeting, Minister Kajiyama conveyed his appreciation for the UAE's stable supply of crude oil to Japan and encouraged Minister Al Jaber to support Japanese companies' participation in the field of upstream resource development in Abu Dhabi. Moreover, the two sides agreed that Japan and the UAE will continue to closely collaborate through cooperation not only in the field of energy but also in such fields as advanced technologies and medical care by taking opportunities such as the 50th anniversary of the national foundation of the UAE in 2021 and the 50th anniversary in 2022 since the establishment of diplomatic relations between Japan and the UAE.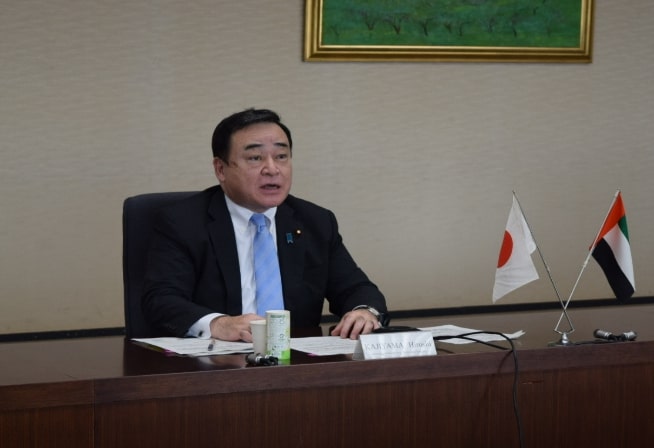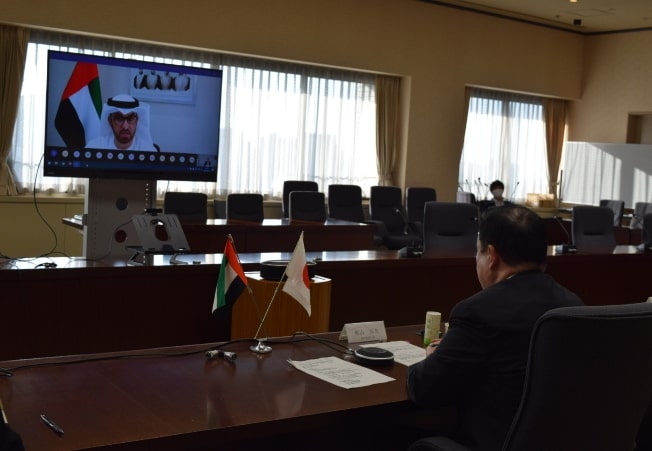 References: Energy relationships between Japan and the UAE
The UAE is the second largest supplier of crude oil to Japan, following Saudi Arabia, accounting for about 30% of the total oil imports of Japan (about 890,000 B/D). Japan is the largest crude oil export destination for the UAE.
The UAE has maintained its policies for opening oil concessions to foreign capital companies. The country hosts the single largest number of Japanese companies' self-developed crude oil fields, and these companies have been participating in the operations at those fields for nearly 50 years.