May 12, 2021
On May 12 (Wed.), Minister Kajiyama held a video conference with H.E. Mr. Kwasi Kwarteng, the UK's Secretary of State for Business, Energy and Industrial Strategy.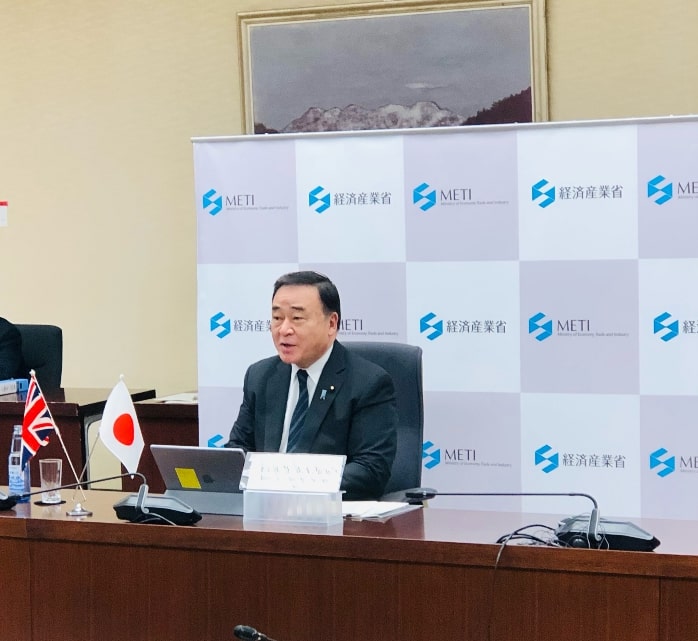 At the meeting, Minister Kajiyama shared information with H.E. Mr. Kwarteng on Japan's efforts toward achieving carbon neutrality by 2050. In particular, Minister Kajiyama explained the "Green Growth Strategy" Japan has formulated, and Prime Minister Suga's statement that Japan will undertake to reduce greenhouse gas by 46% by 2030 from the FY2013 level with efforts continued toward achieving a more ambitious goal of 50% reduction. The ministers also discussed cooperation between their two countries on climate change, energy, and other issues with a view toward G7 and COP26 which are going to be chaired by the UK this year.
In addition, they also exchanged views on strengthening the economic relationship between Japan and the UK, including maintaining the business environment for Japanese companies after the UK's withdrawal from the EU.