February 25, 2021
On February 24 (Wed.), 2021, Mr. Ejima Kiyoshi, State Minister of Economy, Trade and Industry, held a meeting with H.E. Mr. Ihsan Abdul Jabbar, Minister of Oil, Iraq, via video conference.
At the meeting, State Minister Ejima expressed his gratitude for Iraq's support for Japanese companies in developing business in the field of energy in Iraq, while Minister Abdul Jabbar highly appraised Japanese companies' activities in oil development and infrastructure improvement and showed his strong expectations therefor. Moreover, the two sides agreed on continuation Japan-Iraq collaboration to further enhance bilateral ties, mainly in the field of energy.
Furthermore, concerning the field of decarbonization, Minister Abdul Jabbar showed his strong expectations for Japanese companies' activities and the two sides agreed to continue to advance close Japan-Iraq collaboration.
The meeting was held taking the opportunity of the 16th Japan-Iraq Business Seminar convened on the same date online. State Minister Ejima delivered a speech at the beginning of the seminar as a representative of Japan, while Minister Abdul Jabbar delivered a keynote speech as a representative of Iraq.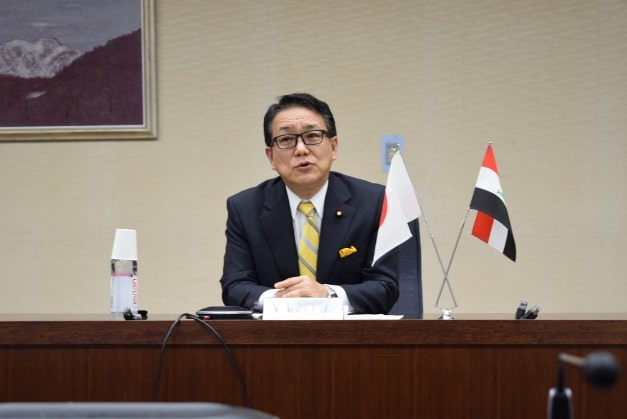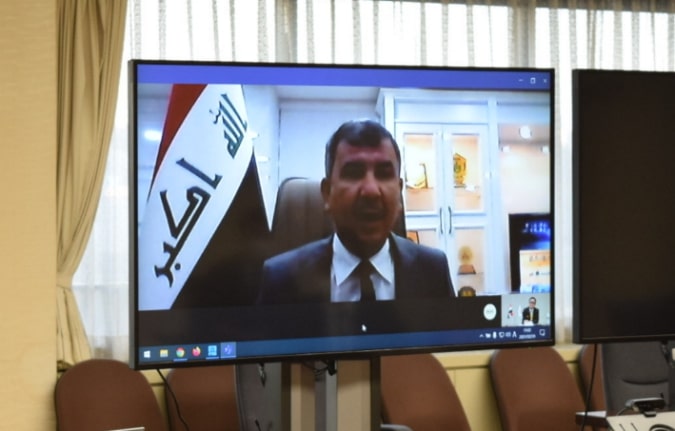 Reference: Overview of the 16th Japan-Iraq Business Seminar
The series of seminars aims to provide information to Japanese companies that are interested in developing business in Iraq. The Japan Cooperation Center for the Middle East hosts these seminars and has held them 15 times so far since 2009.
The 16th seminar was held in cooperation with the Ministry of Foreign Affairs of Japan and the Embassy of Japan in Iraq, and Minister Abdul Jabbar attended the seminar online and delivered a keynote speech. Moreover, at the beginning of the seminar, State Minister Ejima and H.E. Mr. Khalil Ismail Abdulsahib Al-Mosawi, Ambassador Extraordinary and Plenipotentiary of Iraq, held speeches as a representative of Japan and of Iraq, respectively. Following this, Mr. Suzuki Kotaro, Ambassador of Japan to Iraq, and representatives of Japanese companies developing business in Iraq held speeches.