President Donald Trump of United States expressed confidence that a bilateral trade deal between the U.S. and Japan can be reached quickly despite ongoing differences over tariffs as he opened talks with Prime Minister Shinzo Abe at the White House.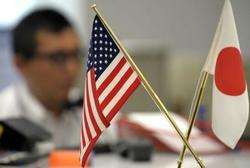 Abe is the rare world leader who has managed to develop a personal relationship with Trump. They get along so well that Abe and his wife, Akie, joined Trump and his wife, Melania, for a couples' dinner Friday at the White House to celebrate the U.S. first lady's 49th birthday. The leaders planned to meet for a quick round of golf on Saturday.
But all the friendliness they put on display in the Oval Office didn't mask their differences over trade. Trump complained about Japan's tariffs on U.S. agricultural products while Abe aired his frustrations with U.S. levies on Japanese automobiles. Trump has slapped tariffs on steel and aluminum imports from Japan and has held the threat of even steeper auto tariffs over Abe's head.
A senior Japanese government official said after the Oval Office discussions that "based upon the trust between the two countries," the two leaders "agreed to accelerate the discussions in order to achieve an early result on Japan-U.S. trade talks."
Both Trump and Abe sounded optimistic that an agreement will be struck. Speaking to reporters after the meeting, the prime minister said he told Trump that the two countries will "see a mutually beneficial outcome for both of our countries." Donald Trump said, ultimately we have a chance to make a good and very long-term trade deal with Japan.